Brian O'Connor (born 1942)
Brian O'Connor is a free-lance photographer who, in 2020, celebrated 50 years of capturing images of UK and visiting US jazz musicians. His interest in jazz began when he was introduced to the music of the Great American Song as a member of the Frank Sinatra Music Society. Through the Society he became aware of other performers including Mel Tormé, Tony Bennett and Ella Fitzgerald. From there, Brian quickly became aware of the jazz musicians who were interpreting the music of the Great American Songbook in their own style. His fascination with photography also began to develop at this time and he soon combined these two activities.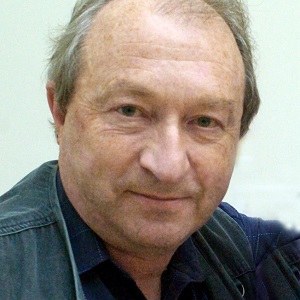 A friendship with journalist Stan Britt, who was interviewing visiting US jazz musicians, led to being invited to join his friend with his camera. During this period, Brian captured images of Dexter Gordon, Milt Jackson, Joe Pass, Count Basie and many more.
In the 1980s, Brian became a weekly visitor to Ronnie Scott's Club and, with the tacit agreement of Ronnie and Pete King, plus co-operation from the club's staff, he was able to discreetly photograph visiting jazz legends performing at the Club. Brian also sought out his subjects at other London venues as well as local jazz clubs and the regular summer jazz festivals.
In 2016, Brian self-published a major collection of his work created between 1971 and 2016 – 'Images of Jazz' – featuring over 400 of the artists he had captured via his lens. Many of Brian's images have also been presented in a number of dedicated exhibitions.
Brian O'Connor works very closely with, and regularly attends events organised by, the Archive. His long experience allows him to record these events, capturing exciting images of the performing musician in the most discreet fashion. An added bonus is that Brian's photographs are added to his own archive and many are available from Heritages Images.
Image of Brian O'Connor © Sussex Jazz Magazine 2018, by kind permission.
Heritage Images
As well as being viewed below, many of the images in the National Jazz Archive Photograph Collection are available to buy as framed prints, canvas prints, posters, and many more formats from our partner Heritage Images. These include the images of Denis Williams, Brian O'Connor and Brian Foskett. Start the search for your favourite musician's image here.