JazzFM Boxing Day treat – Tony Bennett
Posted on 22nd Dec 2021 by Thomas Kuglin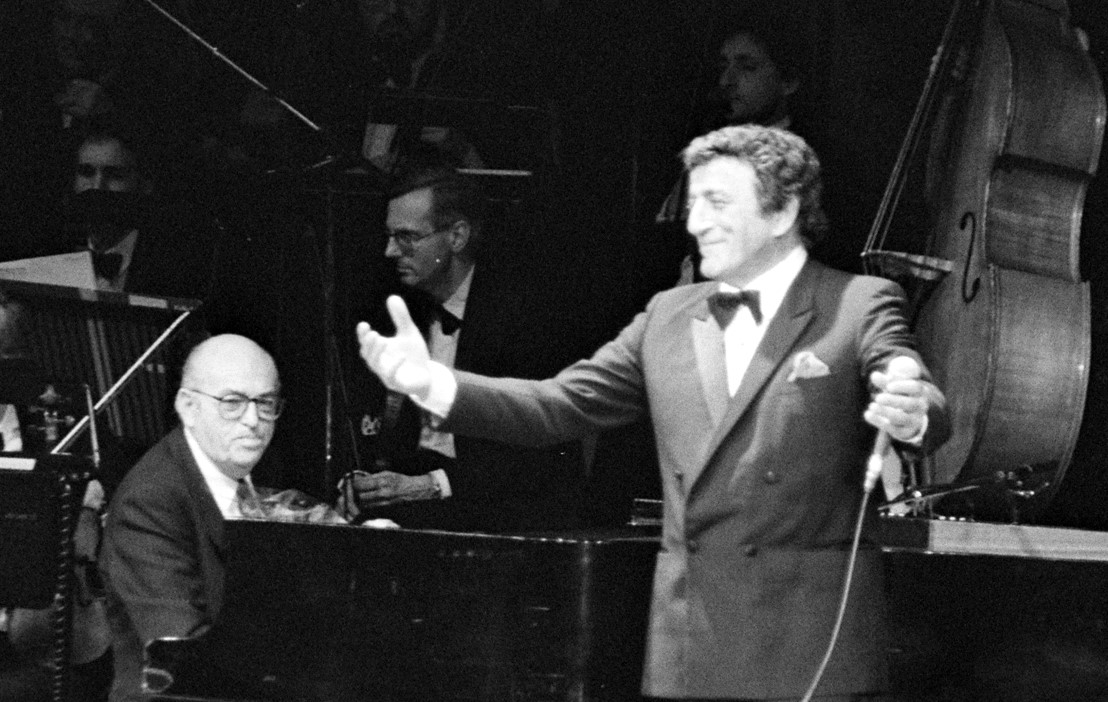 A special two-hour programme profiling Tony Bennett will be broadcast on Sunday 26 December at 7 pm on JazzFM, the world's largest commercial radio station.
The show will, to quote from JazzFM, "via a series of never-before-heard tapes from the National Jazz Archive, give a rare glimpse into Tony's world through interviews recorded by journalist Les Tomkins in 1966 and 1972."
The show, hosted by Helen Mayhew, follows on from the series she presented over the summer based on interviews Les conducted respectively with Oscar Peterson, Art Blakey and Sarah Vaughan.
The tapes were bequeathed to the National Jazz Archive by Les, who sadly died last year. The Archive is thrilled to have forged a partnership with JazzFM that makes this amazing historic material accessible to a wide audience. We are looking forward to further collaboration and new programmes in 2022, so watch this space!
The photo above of Tony Bennett was taken at Fairfield Hall, Croydon in March 1988 by Brian O'Connor (www.imagesofjazz.com).