Newsletter No. 2 for 2022
Posted on 23rd Feb 2022 by Thomas Kuglin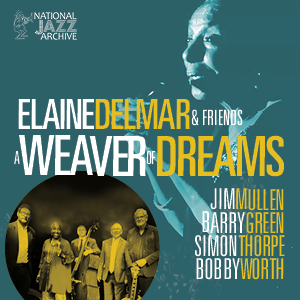 Our second newsletter for 2022 contains the latest update on our next fundraising concert, with the simply amazing Elaine Delmar and Her Friends featuring the legendary jazz guitarist Jim Mullen, on Saturday 9 April 2022. You can book tickets for the concert, subject to availability.
Whether you were at our fundraising last month or not you can read a review by NJA Trustee, Roger Cotterrell, of the John Ongom Big Band with featured singer Catherine Lima. A wonderful concert enjoyed by a sell-out audience.
There's a further review by Paul Kaufman, Chair of our Trustees, of the Design Museum's exhibition Amy: Beyond the Stage. The exhibition is the first of its kind in the UK, and marks the tenth anniversary of the death of Amy Winehouse. The Archive made a number of contributions to the telling of Amy's story. Amy: Beyond the Stage is at the Design Museum until 10 April 2022.
Don't forget to sign up to automatically receive our free monthly emails with news about the Archive.
Read our latest e-newsletter here, or browse previous e-newsletters from the National Jazz Archive.